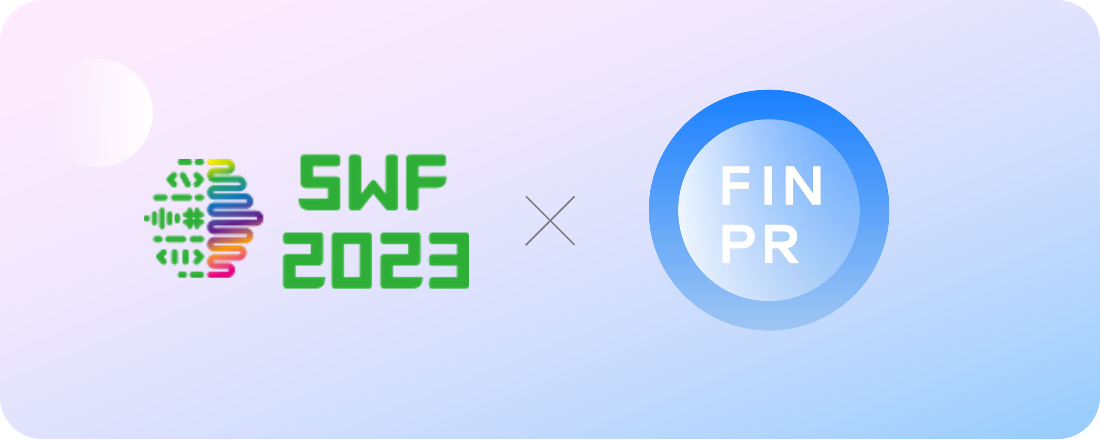 FINPR has partnered with LBANK for Seoul Web3 Festival 2023 (SWF 2023). The event, which took place from July 31 to August 2, 2023 at the multinational Dongdaemun Design Plaza in Seoul, South Korea, attracted hundreds of blockchain and Web 3 industry leaders, enthusiasts and investors.
SWF 2023, organized by LBank Labs in partnership with the Seoul government, provided a unique platform for Web 3 companies to network, share information, create synergies, identify emerging trends and promote industry growth. The event featured a variety of activities including hackathons, networking parties, startup demos, and NFT exhibitions, which provided attendees with unrivaled experiences and opportunities for further development in their respective industries.
Seoul Mayor Oh Se-hoon and head of the city's digital technology department attended the event to lend support and recognize the potential of the emerging sector. The event was attended by some of the biggest names in the blockchain space in South Korea and around the world, including brands such as Crypto.com, HK Central Research, Cronos Labs, Hexland and Finger Labs.
FINPR and LBANK's partnership at SWF 2023 underscores both organizations' commitment to advancing blockchain technology, shaping the promising future of the Web3 industry and its global impact.
About LBANK
Founded in 2016, LBank has grown to become one of the world's leading cryptocurrency exchanges, providing a secure, reliable, and user-friendly platform for traders worldwide. LBank is committed to promoting the development of the blockchain industry and fostering a vibrant and inclusive crypto ecosystem.
LBank Labs, based in San Francisco and Dubai, works on various activities and investment projects. This venture capital investment arm of LBank, a well-known global cryptocurrency exchange, plays a key role in fostering technological innovation in the blockchain industry. The company provides comprehensive support to various projects, including funding, incubation and networking, which has contributed to the impressive growth of startups in this field. LBank Labs manages $100 million in assets dedicated to supporting startups and Web3 funds.
About FINPR Agency
FINPR is a Dubai-based PR and marketing agency specializing in the Web3 and tech sectors. Established in 2017, FINPR has since helped over 250 startups worldwide promote their brands, including crypto, NFT, DeFi, Metaverse, and fintech startups. FINPR has a vast network of journalists and contributors in reputable media, making it well-equipped to handle content marketing, SMM, SEO blog posts, and press-release writing.
FINPR has a track record of successful collaborations with clients from the U.S., Europe, Asia, and MENA regions. The agency's extensive experience and expertise in the crypto and Web3 sectors make it a go-to choice for startups looking to boost their brand recognition and visibility.