Hey this is Marcus, FINPR Head of Content again! As an experienced marketing specialist in crypto PR, I've seen firsthand how quickly this sphere evolves. This fluidity makes it essential to stay updated and well-informed. With this in mind, I've put together a list of the 20 best NFT news sites that I recommend. These platforms will ensure you're always on top of the latest trends, insights, and crucial information.
The Criteria for Selection
The Best NFT News Sites
PlayToEarn
The Defiant
NFT Evening
NFTgators
NFT News Today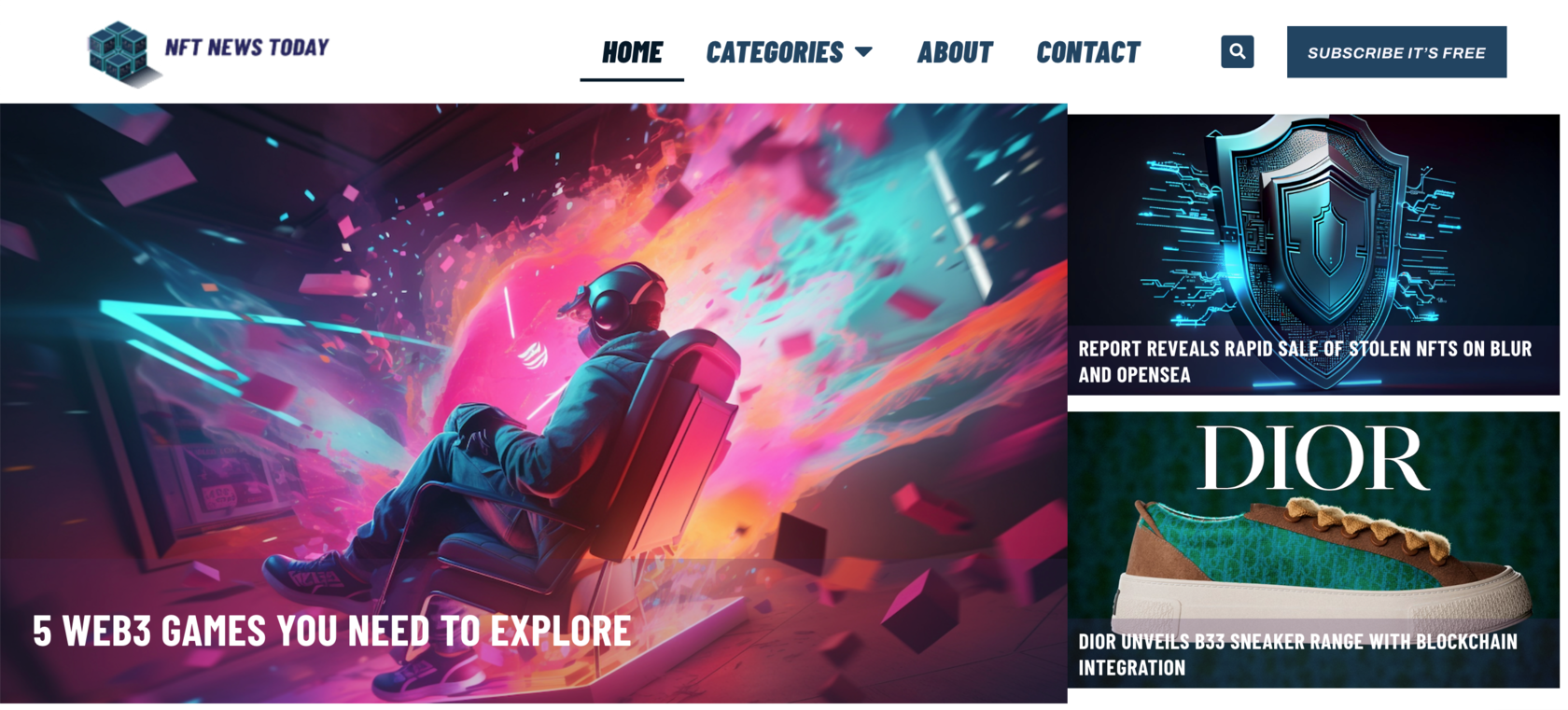 NFT NEWS PRO
NFT Plazas
NFT Culture
NFT World News
NFT and GameFi
NFT LATELY
Today NFT News
The NFT Unicorn
NFTs Daily
Why Staying Informed is Essential in the NFT Space
Maximizing the Utility of These NFT News Sites
Conclusion
In the dynamic world of NFTs, staying updated is not just beneficial; it's crucial. These 20 sites are your gateway to the pulse of the NFT market.
So if you're crypto enthusiast or interested in rapidly growing NFT space - check and subscribe on these media.