What do indicators mean?
Since FINPR is a crypto influencer marketing agency, besides providing you with the most updated list of NFT influencers, we've also added stats on engagements, subscribers, audience quality, etc.
Average Views is an average number of views per video over the last 30 days on YouTube, over the past week on Twitter, over the last 10-15 videos on TikTok. It provides a measure of the average level of viewership that videos have received during that time period.
ER (Engagement Rate) is a metric that helps determine the level of interaction and involvement from the audience in response to content. It measures how engaged the viewers are with a particular piece of content, such as a social media post or video.
YouTube. A good engagement rate for most YouTube channels typically falls between 3% to 7%. Higher engagement rates generally indicate that the content is resonating well with the audience and generating active participation.
Twitter. The median engagement rate on Twitter is 0.037%, which serves as a benchmark for evaluating influencer's performance.
Instagram. While 1% to 3% is a common range for a good engagement rate, it's essential to analyse a specific industry and compare influencer's engagement rate with accounts of similar size and content.
TikTok. An engagement rate between 3% to 7% is generally considered good. This means that, on average, 3% to 7% of the followers are actively engaging with the content, showing a healthy level of interest and interaction.
Account Quality Score is a metric that assesses the overall quality of an Instagram or TikTok account based on a scale from 0 to 100. This score provides an easy way to understand the quality of a profile during an audit. Achieving a higher score generally indicates stronger performance and audience engagement, while lower scores suggest areas for improvement.
Best NFT Influencers in YouTube
Cooltimes
Jerzy NFT
Crypto Gorilla
Melos Crypto
Ryandcrypto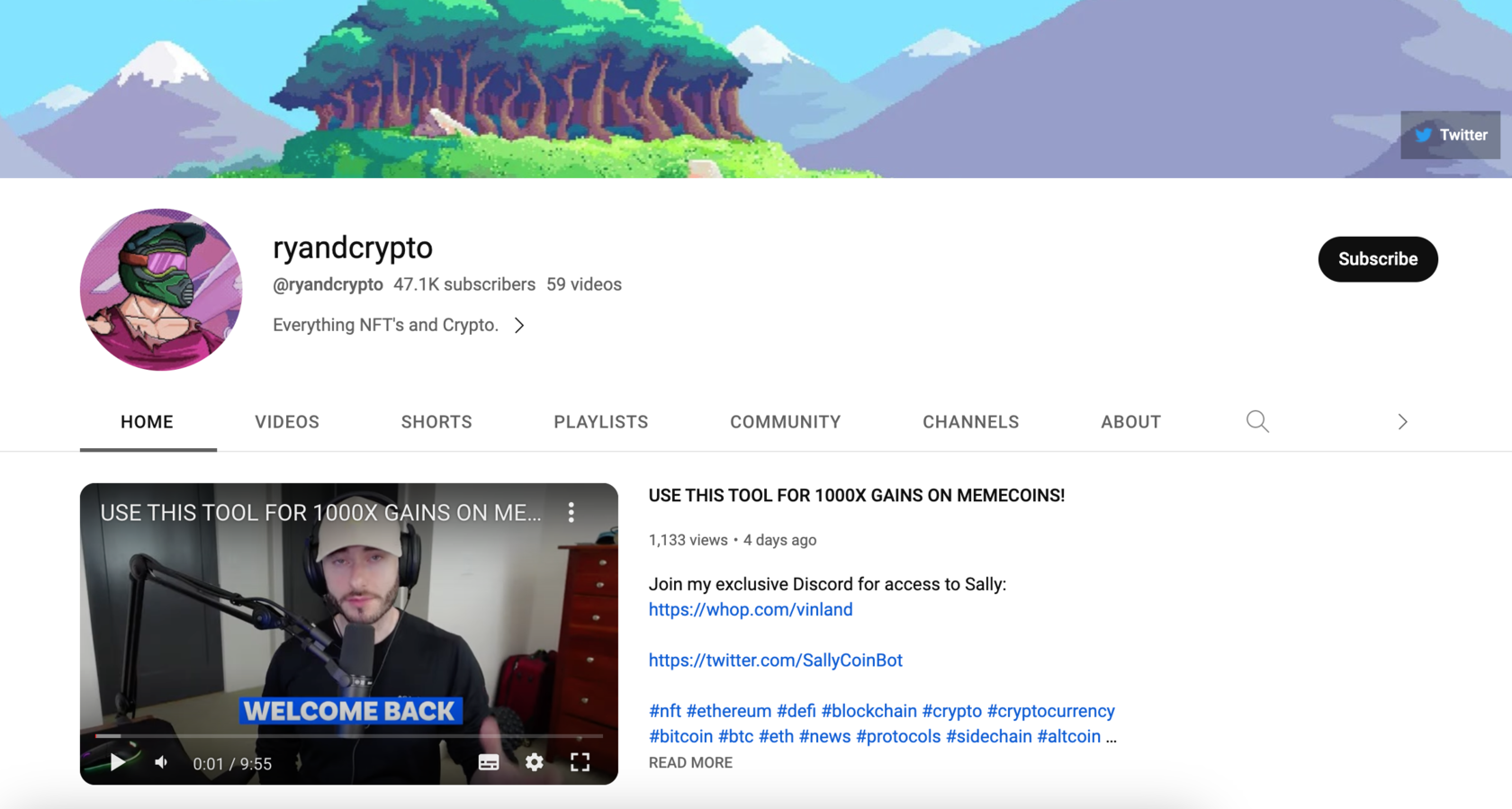 NFT TIMES
Callum Upton
Matt's Crypto
CryptoCoins NFT Gaming
The Defiant
NFTsGUIDE
BlockChainWorld
Top NFT Influencers on Twitter
NFTboi
0xNMS.eth
0xNMS.eth's tweets cover a wide range of topics related to NFTs, including market analysis, project reviews, and artist spotlights.
ThreadGuy
OhhShiny
J1mmy.eth
Beanie
Richerd.eth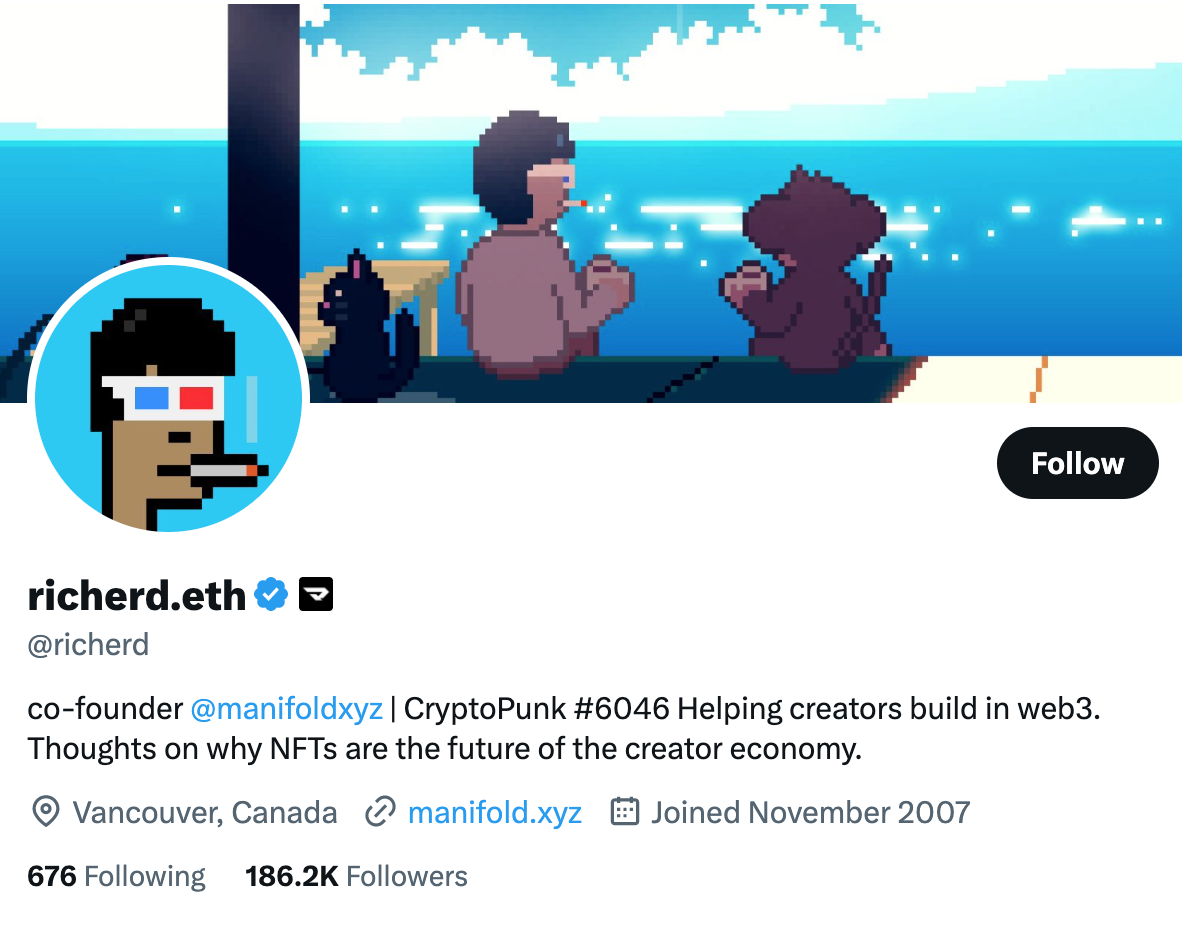 Frank
DeeZe
Gmoney
Farokh
Pranksy
Best NFT Instagram Influencers
NFT World News
NFT NEWS PRO
NFT.degens
NFT of the day

Blocklantis
Meta Culture
NFT Globally
NFT Now
NFT NEWS
Alex Solis
Solis has gained a significant following in the NFT community, with his artwork selling for high prices on various NFT marketplaces.
Top NFT TikTok Influencers
@theapecoach
@Crypt0luis
@nftaki
@sobhasangha
@cryptocomix
@theniftyinvestor
@corynfts
@nft
@realjessev
@nft.investing
Conclusion
The NFT market will continue to break new ground and grow progressively. Therefore, more than ever, it has become imperative that you remain up-to-date by accessing the right information from the right sources. The top NFT influencers listed on YouTube, Twitter, Instagram, and TikTok above provide the right information at this time.
For customer-tailored crypto influencer marketing services, promotion, and consultation, you can write to us to help get your project to the right audience.