In the rapidly evolving world of cryptocurrency and blockchain technology, Initial Coin Offerings (ICOs) have emerged as a popular method for crypto and Web3 companies to raise capital. However, the success of an ICO largely depends on effective marketing strategies.
ICO marketing isn't just about spreading the word, but about building trust, demonstrating value, and navigating the complex landscape of regulations. That's why many companies turn to specialized ICO marketing agencies. These agencies have the experience, industry knowledge, and proven track record to ensure your ICO receives the attention it deserves.
Understanding ICOs
ICO is a fundraising mechanism in which new projects sell their underlying crypto tokens in exchange for Bitcoin, Ether, or other cryptocurrencies. It's somewhat similar to an Initial Public Offering (IPO) where investors purchase shares of a company. ICOs are often used by startups to bypass the rigorous and regulated capital-raising process required by venture capitalists or banks.
ICOs offer several potential benefits. They provide a quick and easy way to raise a significant amount of money, and they allow companies to tap into a global pool of investors. But they also come with risks as the regulatory environment for ICOs is still evolving.
Effective marketing plays a crucial role in successful ICOs. It's not enough to have a great project or product. You need to communicate its value to potential investors. This involves a combination of public relations, content marketing, social media engagement, SEO, and more.
9 Top-Rated ICO Marketing Agencies
1. FINPR
Dubai-based FINPR agency specializes in providing strategic public relations services to cryptocurrency brands. With a deep understanding of the cryptocurrency market and an established network, the company has successfully helped over 500 cryptocurrencies, NFT, DeFi, Metaverse, and fintech startups around the world with their PR and marketing needs.
The agency boasts the largest list of cryptocurrency media for publications, containing over 300 media outlets in more than 15 languages. FINPR offers a wide range of services including blockchain PR, cryptocurrency marketing, community management, crypto SEO, communication strategy, and exchange listings.
Client feedback speaks volumes about their professionalism, responsiveness, and successful collaboration. With FINPR, brands can expect to increase the media presence and visibility in the crypto space.
What sets the company apart from others:
FINPR services help you to avoid the risk of delays and provide high speed solutions for the multiple approval process. That's especially important when you plan to list your token simultaneously on different exchanges
FINPR's experience in the field spans more than five years, and since 2017, the team has served more than 250 clients, including more than 40 DeFi startups.
Contacts:
E-mail: info@finpr.agency
Telegram: @finpr_agency
2. ReVerb
ReVerb is a full-service digital agency that has been trusted by hundreds of companies worldwide to drive their growth with digital marketing services. They offer content marketing, SEO, link building, PPC management, design services, social media marketing, PR & distribution, ICO & STO marketing, and email marketing.
ReVerb is known for creating materials that resonate with customers and help companies create a significant buzz in the market. One of their standout services is ICO & STO marketing, where they provide extensive support to blockchain-based startups raising funds through ICOs.
ReVerb's portfolio showcases its ability to create unique and authoritative content marketing, web copy, and other materials that clients need. Their work has helped clients increase web traffic, leads, conversions, and build a stronger online brand presence.
What sets the company apart from others:
They have a wealth of experience in writing everything from White Papers, Light Papers, and One-Pagers to providing the necessary marketing and PR services needed to accelerate growth and reach the right audience.
Contacts:
E-mail: david@reverbico.com
Telegram: @reborn426
3. Priority Token
Priority Token is a blockchain project launchpad that helps businesses establish and grow their blockchain projects. They provide a comprehensive four-step approach to elevate businesses in the crypto space.
Priority Token enhances your visibility in the crypto space and helps expand your community. This is achieved through their marketing and PR services, which are designed to increase awareness and engagement around your project. They help validate your product and business model to ensure optimal structure. This is crucial in the early stages of a project to ensure it has a solid foundation.
Priority Token also leverages the expert guidance to pitch your project to genuine investors and secure the funding you require. This includes seed fundraising services, which can be a game-changer for startups looking to make their mark in the blockchain space.
What sets the company apart from others:
Priority Token assists in establishing your company in a crypto-friendly jurisdiction such as Switzerland, Luxembourg, or Singapore to attract more investors.
Contacts:
Telegram: @ptokenofficial
4. NinjaPromo
NinjaPromo specializes in providing marketing solutions for cryptocurrency,
NFT promotion
, and high-growth startup brands. The agency's goal is to help brands become visible and dominate their industry.
NinjaPromo offers solutions in crypto marketing, fintech marketing, SaaS marketing, startup marketing, small business marketing, gaming marketing, esports marketing, mobile marketing, eCommerce marketing, iGaming marketing, and software marketing. This wide range of expertise allows the company to tailor its services to each client's unique needs, ensuring optimal results.
NinjaPromo has helped brands improve their campaigns, increase sales, increase engagement, attract new customers, and meet tight deadlines.
Their data-driven approach, attention to detail, and commitment to client satisfaction sets them apart from other agencies. With NinjaPromo, brands can expect to achieve their business goals and grow significantly.
What sets the company apart from others:
The agency prides itself on its expertise in a variety of industries including B2B marketing
Contacts:
E-mail: hello@ninjapromo.io
5. Amazix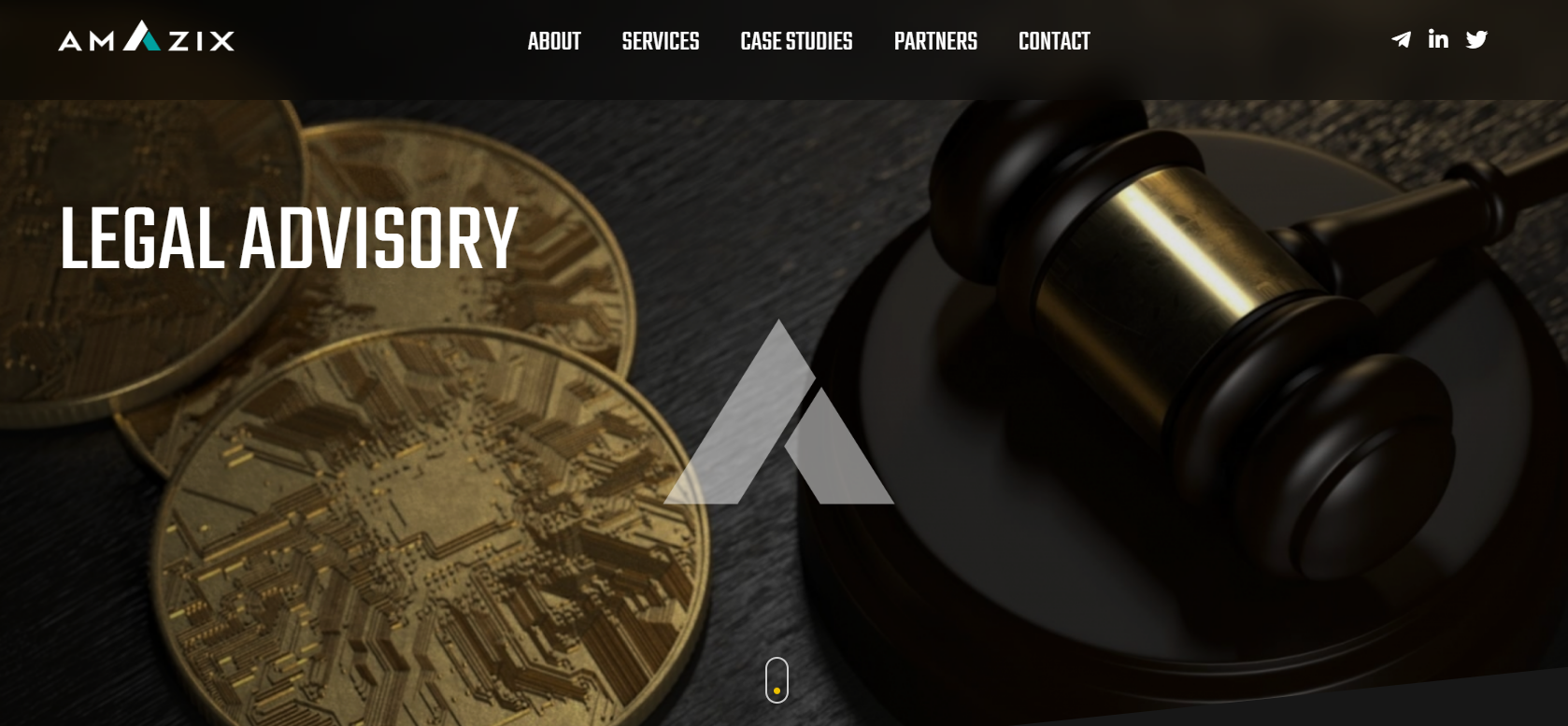 AmaZix is a blockchain and crypto agency that offers a comprehensive set of services to cover all the needs of blockchain startups and mature projects. They specialize in community management and legal advisory, providing the right tools for businesses to conquer the blockchain space.
They have worked with over 530 clients and projects, and their team size exceeds 65 members. This vast network and experience allow them to provide top-notch services to their clients.
Clients praise AmaZix for their proactive and reliable team, their comprehensive list of influencers, and their ability to grow communities. Their extensive experience, unbridled enthusiasm, and unparalleled professionalism make them a reliable partner for businesses in the crypto space.
What sets the company apart from others:
The agency has an impressive reach, with a potential influencer reach of 291 million and a professional reach of over 1550 blockchain professionals.
Contacts:
6. Crynet
Crynet is an IT company based in Prague, Czech Republic, that specializes in providing exceptional blockchain consulting and development services worldwide. Since its establishment in 2016, Crynet has served over 400 clients and completed more than 25 full-service TGE-Projects. Crynet offers a wide range of services, including token sale marketing, influencer marketing, blockchain PR, NFT marketing, event marketing, blockchain community building, ICO marketing, blockchain consulting, blockchain advertising, and blockchain marketing. They aim to maximize ROI and drive adoption for their clients, offering a tailor-made media plan to reach their KPIs effectively.
They have raised over $560 million so far, making them a top 10 ICO Marketing Agency according to GoodFirms. One of the unique aspects of Crynet is their partnership with Certik, a leading blockchain security company.
What sets the company apart from others:
As an official Certik affiliate, Crynet offers top-notch smart contract validation services to ensure that their clients' blockchain projects are secure and error-free.
Contacts:
E-mail: projects@crynet.io
7. Blockchain App Factory
App Factory is an enterprise blockchain technology solution and services provider based in India. With over 7 years of experience in the blockchain industry, they have a team of more than 500 employees, including 150 blockchain experts, and have completed over 200 projects. They offer a wide range of services, including blockchain consulting, development, and marketing services for businesses looking to leverage the Web 3.0 revolution.
The company provides a variety of solutions, including NFTs, NFT marketplaces, crypto exchanges, cryptocurrency wallets, and DeFi solutions. They have also designed numerous tokens for ICO, STO, and IEO, along with similar solutions for DApps.
Blockchain App Factory's commitment to innovation and quality is evident in their work. Whether it's increasing productivity, safety, or business prospects, their AI-based products can assist businesses in achieving their goals.
What sets the company apart from others:
Blockchain App Factory aims to address the world's pressing needs with their AI solutions, developing platforms based on artificial intelligence that offer clients added business advantages.
Their partnership with Polygon, a protocol and a framework for building and connecting Ethereum-compatible blockchain networks, further enhances their service offerings.
Contacts:
E-mail: info@blockchainappfactory.com
Telegram: @blockchainappfactory
8. SAG IPL
SAG IPL is a blockchain development and marketing company based in Jaipur, India. With a strong focus on innovation, they strive to create real value for businesses in the blockchain space. Their services range from blockchain and ICO development to global SEO services, content marketing services, and IT consulting services.
SAG IPL has a strong ability to understand and solve problems efficiently. SAG IPL conducts all the necessary research and studies, and with their experience, they build something impressive out of it.
SAG IPL is not just a service provider but a partner that helps businesses navigate the complex world of blockchain. They are committed to delivering top-notch services, whether it's developing a white paper, creating a fully functional website, or providing effective marketing strategies.
What sets the company apart from others:
The team can develop a white paper and a fully functional website for a blockchain project, starting with just an idea.
Contacts:
E-mail: tech@sagipl.com
Telegram: @sagipl
9. Technoloader
Technoloader is another comprehensive IT service provider based in Jaipur, India, specializing in blockchain development and marketing. Since its inception in 2016, Technoloader has completed over 200 projects and served more than 400 clients worldwide. They offer a wide array of services, including blockchain consulting, ICO development, global SEO services, content marketing services, and IT consulting services.
Technoloader provides industry-specific website and mobile app development services, ensuring that businesses from all sectors can leverage the power of blockchain technology.
Clients praise them for their expert team, on-time delivery, cost-effectiveness, and round-the-clock support. Their partnership with leading blockchain platforms like Ethereum, Hyperledger, Binance, Tron, Solana, and others further enhances their service offerings.
What sets the company apart from others:
Technoloader's expertise spans various sectors, including retail, government, healthcare, automotive, travel, media, real estate, and banking.
Contacts:
E-mail: info@technoloader.com
The Need for Specialized Digital ICO Market Companies
Marketing An ICO Presents Unique Challenges
The target audience is highly specific, the regulatory landscape is complex, and the market is highly volatile. This is why specialized
top blockchain marketing firms
can be a game-changer for ICO solutions.
Expertise in the Crypto and Blockchain Industry
A specialized ICO marketing agency understands the ins and outs of the blockchain and
fintech marketing
space. They know how to communicate with your target audience and how to position your ICO in a crowded market.
Understanding of Regulatory Compliance
Regulatory compliance is a major hurdle in ICO marketing. Different jurisdictions have different regulations, and navigating this landscape can be a minefield. Marketing firm has the knowledge and experience to ensure your marketing strategies comply with all relevant regulations.
Comprehensive Marketing Strategies
A successful ICO marketing strategy is multifaceted. It involves PR, social media, content marketing, SEO, and more. A specialized company can provide a comprehensive strategy that covers all these bases, ensuring your ICO gets the maximum exposure.
Summing Up
The success of your ICO doesn't just depend on the quality of your project or product. It also depends on how effectively you can market it. If you're planning an ICO, hiring a specialized ICO marketing agency could be one of the best investments you make. So choose your firm wisely, and give your ICO the best chance of success.